April 15, 2014
City:
Istanbul, Turkey
Topic & Description:
From Local to Global: Concepts, Frameworks, and Analytical Tools Necessary to Develop an Effective Global Strategy
Globalization has changed the dynamics of business irrevocably. Today's companies must operate on a much larger scale and in an environment of global competitiveness where product development, market needs, customers' targets must take into account multiple cultures, collaborations and regional developments. Even for companies that do not intend to "go abroad," the entry of foreign companies into their home markets makes a better understanding of global strategy a necessity if not a requisite for survival. The goal of this course is to introduce you to concepts, frameworks, and analytical tools necessary to develop an effective global strategy. There will be case studies and a presentation by student group teams on companies visited.
Accommodation & Travel:
Accommodation & Travel Information
Contact:
Başak Yalman (byalman@ku.edu.tr)
Yasemin Soydaş (ysoydas@ku.edu.tr)
 
Location: New Haven, CT
Topic: Alternative Investments
Company Visits: New York Stock Exchange, Blackstone, Warburg Pincus 
Coursework: Real estate and commodities, behaviorial finance and convertible arbitrage. 
Follow: @YaleSOM, Facebook, Instagram
---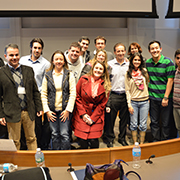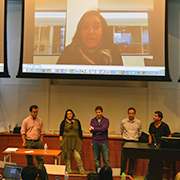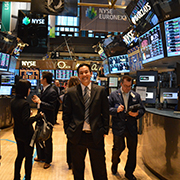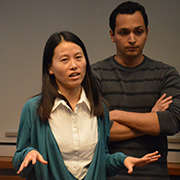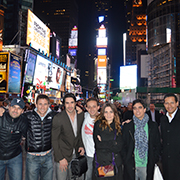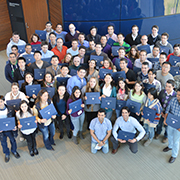 View more photos from Yale SOM.
---